Streamline AWS Cloud Deployment With Traverse
Traverse, the ultimate comprehensive solution for streamlined infrastructure management. Uncover smart insights into your infrastructure, & navigate your infrastructure landscape with ease and efficiency.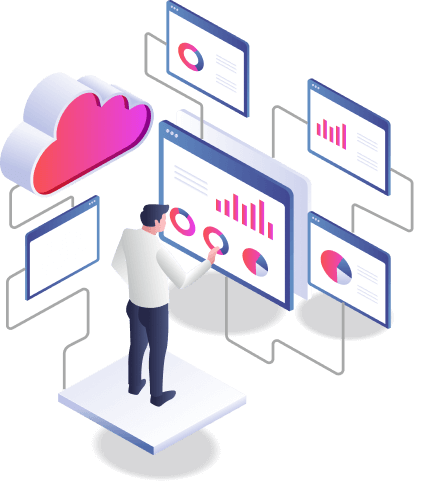 Unlock the Power of Traverse for AWS Cloud Deployment
Effectively monitoring and managing your AWS cloud deployment workloads is crucial for maintaining operational efficiency and staying ahead in today's dynamic business landscape. Meet Traverse, an exceptionally powerful solution strongly inspired by AWS Workload Discovery. Traverse revolutionizes the way you visualize and understand your AWS resources, simplifying complex architectures and streamlining your workflow.
How Traverse Streamlines Infrastructure Management 
 Smart Insights, Smooth Operations: Discover the Power of Traverse

Visualize Architectures
Auto-generate AWS diagrams, uncovering intricate resource connections. Real-time data, easy customization. Simplify inventory management through user-friendly interface.

Cost Visibility
Integrate with AWS Cost & Usage Reports. Effortlessly query costs for resources and services. Cost insights auto-calculated and displayed on diagrams for optimal AWS cost management.

Quick Resource Search
Locate resources swiftly using powerful search tools. Identify by names, tags, IPs. Enhance decision-making and resource control.

Resource Directory Exploration
Navigate AWS resources via comprehensive directory. Effortlessly build diagrams with intuitive visual cues. Discover and manage resources seamlessly.

Effortless Collaboration
Export diagrams (PNG, JSON, CSV, Draw.io). Share and collaborate easily. Traverse preserves insights for future reference beyond AWS discovery.
Streamlined Cloud Management
Traverse empowers AWS insights, simplifying complex architectures, cost optimization, and cloud management. Your trusted ally for efficient AWS resource handling.
Discover the power of Traverse
Elevate your AWS Cloud deployment workload management to new heights. Empower your team with clarity and efficiency, and unleash the full potential of your AWS environment today.