Supercharge Your SAP-to-Cloud Journey with SAPAssist Accelerator
Level up SAP-to-cloud migration with SAPAssist! Swift, accurate assessment. Accelerate your migration journey today.
Secure, Scalable & Optimized Landing Zone
SAPAssist - Landing zone setup for SAP workloads
As businesses increasingly adopt cloud technology, a well-designed landing zone is essential to ensure a smooth and efficient transition of your SAP workloads to the cloud environment. Our team of experienced cloud migration professionals specializes in architecting landing zones specifically tailored for SAP workloads. Our landing zone setup incorporates industry-leading security practices to protect your sensitive data and ensure compliance with relevant regulations.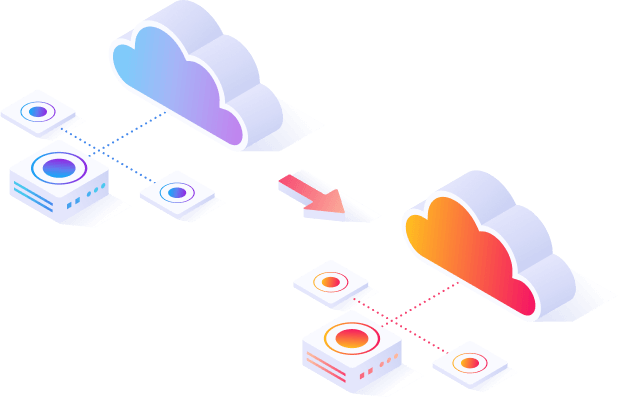 How SAPAssist Accelerates SAP to Cloud Migration ?
Maximize Performance, Minimize Disruptions: Streamline Migrations

Scalable
Agile landing zone scales with evolving needs, using cloud tech and best practices for optimal growth.

Boost Performance
Engineered for high-performance, responsive computing. Tailored landing zone meets your requirements.

Seamless Migration
Standardized, advanced procedure for smooth SAP-to-Cloud transition. Uninterrupted business, top performance, ultimate availability.

Minimized Disruptions
Quick response, scalability, resource efficiency for peak business. Maximized availability, minimal downtime during migration.

Robust Security
End-to-end security. Encryption, access control, continuous monitoring shield SAP data. Trust our cloud expertise against threats.
Tailored Flexibility:
Customized approach aligns with unique needs. Public, private, hybrid cloud solutions fit seamlessly into your IT landscape.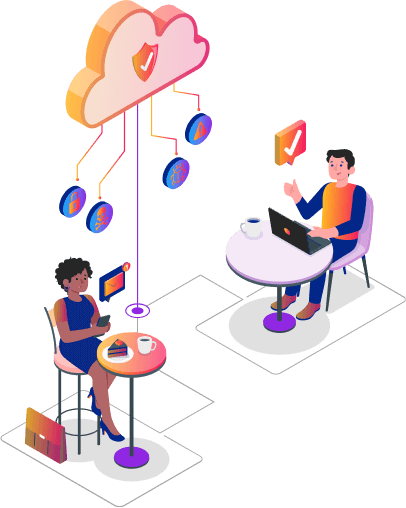 We offer a seamless pathway for bringing your existing R/3 or ECC application to AWS, allowing you to unlock the full potential of cloud management innovation while minimizing operational disruption. We understand that for many customers, starting with a "lift and shift" approach is the best strategy, enabling you to quickly realize value and leverage the extensive capabilities of AWS.
By leveraging AWS's expansive portfolio of over 200 services, you can tap into a wide range of tools and resources to drive innovation and optimize your SAP environment.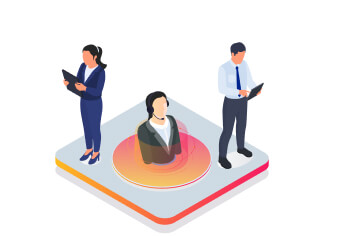 Comprehensive Support
Our team of AWS migration experts guides you through the migration process, providing comprehensive support and ensuring minimal disruption to your operations.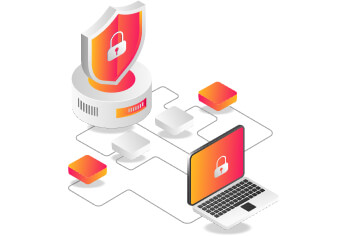 Robust Security
AWS's robust security measures, including encryption, access controls, and continuous monitoring, safeguard your data and protect against potential threats. We deliver tailored solutions to meet your specific requirements.
Resource On-demand
Let us guide you in bringing your existing R/3 or ECC application to AWS, where you can tap into the vast ecosystem of services, provision resources on-demand, and pay only for what you use.
We offer a comprehensive solution for customers who choose to stay on ECC while migrating to AWS. As part of this migration, we enable a seamless transition from databases such as Oracle or Microsoft SQL Server to SAP HANA. This strategic move unlocks the power of in-memory computing capabilities, reduces technical debt, and sets the stage for future upgrades to S/4HANA without disrupting the ERP layer. By migrating your ECC application to AWS and adopting SAP HANA, you gain access to advanced in-memory computing capabilities.

Data Driven Insights
SAP HANA's lightning-fast processing speeds and real-time data analytics provide a significant boost to performance and decision-making. This empowers your business to operate with greater agility and make data-driven decisions with precision.

Simplified Data Models
Moving to SAP HANA as part of your AWS migration often results in reduced technical debt. With HANA's streamlined architecture and simplified data models, you can eliminate unnecessary complexity and optimize your system's performance.

Cloud Cost Optimization
This reduction in technical debt translates into improved operational efficiency and cloud cost optimization. Moreover, by transitioning to SAP HANA on AWS, you lay a solid foundation for future upgrades to S/4HANA.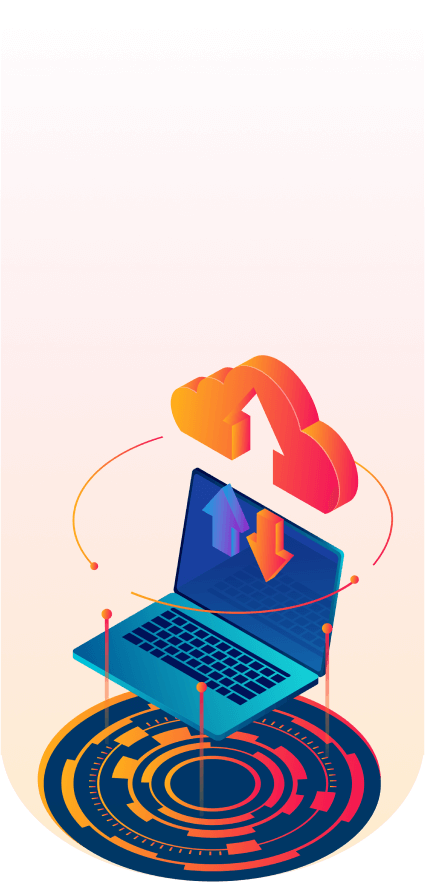 Seamless Transition
The migration to SAP HANA at the database level paves the way for a seamless transition to S/4HANA, eliminating the need to make changes at the ERP layer. This future-proofs your system and positions your business for continued growth and innovation without major disruptions. We understand the intricacies involved in migrating ECC to SAP HANA on AWS.

Minimal Downtime
We ensure minimal downtime and disruption, taking utmost care to safeguard your data and maintain business continuity throughout the migration process. By choosing our services, you gain a trusted partner who will work closely with your team, understanding your unique requirements and tailoring the cloud migration approach accordingly.
End-to-end Support
We provide end-to-end support, from planning and architecture design to execution and post-migration optimization, to ensure a successful migration and an optimized SAP HANA environment on AWS. Experience the power of SAP HANA on AWS and unlock the full potential of your ECC application.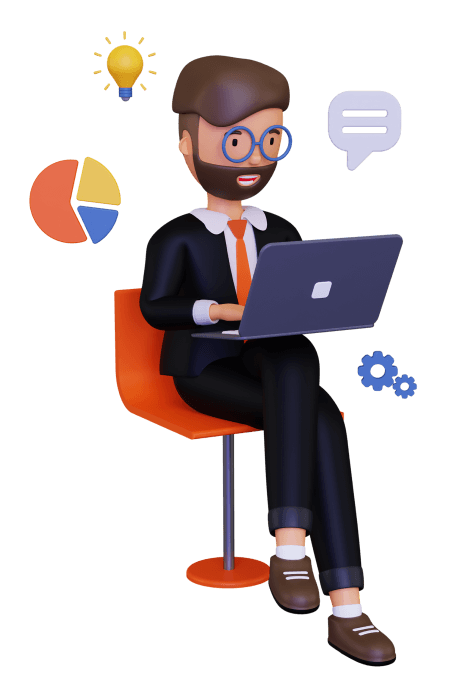 Migrate to the Cloud with Confidence
Contact us today to learn more about our services and how we can assist you in your cloud migration journey. 
Together, let's embark on a transformation that enhances performance, reduces technical debt, and sets the stage for a seamless transition to S/4HANA in the future.
We offer a compelling solution for businesses considering the transition to S/4HANA. If you have a clear business case for S/4HANA today, are driving a broader digital transformation, or currently manage disparate ECC environments, our approach makes perfect sense for you. By adopting S/4HANA, you gain access to a host of advanced capabilities that can propel your business forward.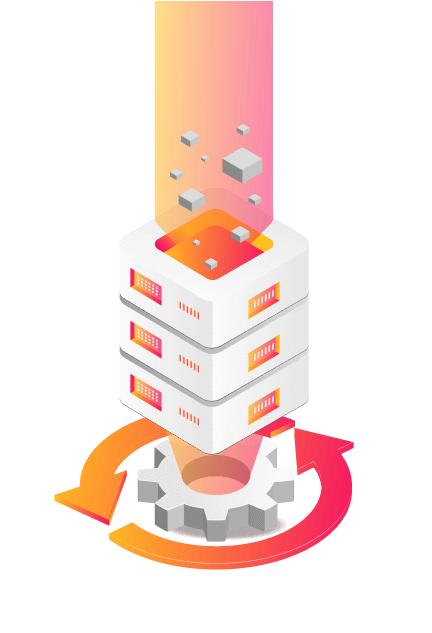 Industry-specific workflows
Industry-specific workflows tailored to your sector allow for streamlined processes and enhanced operational efficiency. Furthermore, S/4HANA's simplified data model facilitates faster data processing and analysis, enabling real-time insights for informed decision-making. If you are currently running ECC and facing the end of support, it's an opportune time to embrace the benefits of S/4HANA. Our expert Cloud Migration service team can guide you through the cloud migration process, ensuring a seamless migration that minimizes disruption to your operations.
Comprehensive Support
Our team collaborates with you to understand your digital transformation goals and helps you leverage S/4HANA to drive innovation and achieve your desired outcomes. We provide comprehensive support throughout the entire journey, from planning and implementation to post-migration optimization.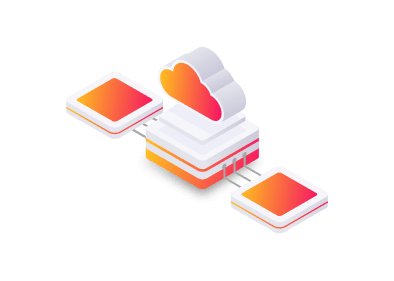 Minimal Disruptions
We understand the criticality of a successful S/4HANA migration and its impact on your business. We prioritize a smooth transition, ensuring minimal disruption to your operations and maximum utilization of S/4HANA's capabilities.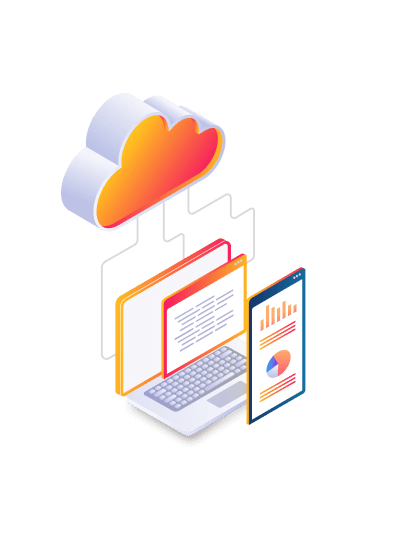 Industry Best Practices
Our cloud migration team brings extensive cloud management expertise and industry best practices to deliver a tailored cloud migration solution that meets your unique cloud migration requirements.
Take the Leap to S/4HANA with Confidence
Contact us today to learn more about our services and discover how we can assist you in your S/4HANA migration. Together, let's unlock the full potential of your business with industry-specific workflows, simplified data models, and a future-ready digital foundation.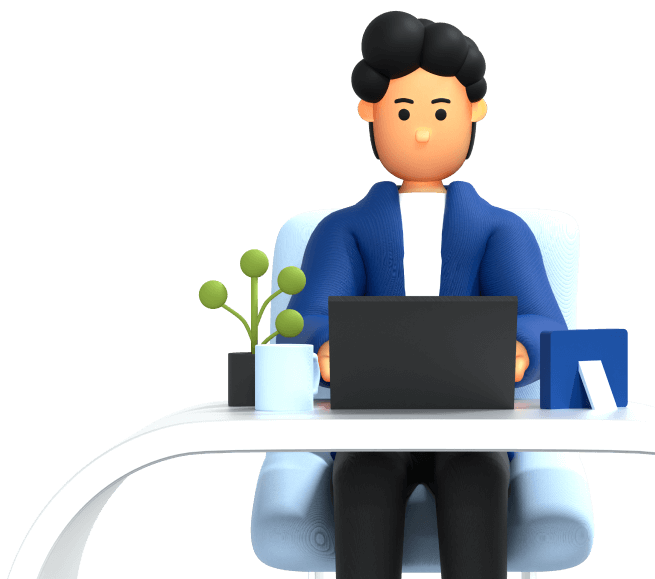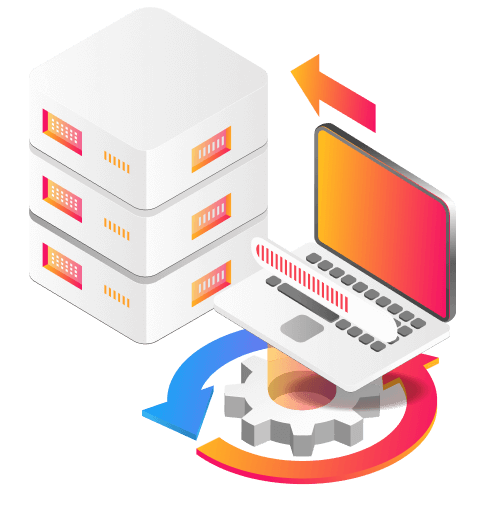 Managed Services – SAP on AWS
Your SAP, Our Expertise Managed Services for AWS Excellence
We provide comprehensive SAP on AWS managed services tailored to meet the unique needs of your business. As part of our offerings, we specialize in high availability and disaster recovery setups for mission[1]critical SAP production workloads. 
We understand that maintaining the availability and resilience of your SAP production environment is of paramount importance. Our team of SAP migration experts works closely with you to design and implement a robust high availability architecture that ensures continuous uptime and minimizes the risk of disruptions.

Fault tolerant infrastructure
We leverage AWS's advanced capabilities to build a fault tolerant infrastructure that can withstand unforeseen events and deliver uninterrupted performance. In addition to high availability, we recognize the criticality of having a solid disaster recovery strategy in place.
Protection against Data loss
Our comprehensive approach involves setting up reliable and efficient disaster recovery solutions that protect your SAP production workloads against potential outages or data loss.By leveraging AWS's advanced cloud migration tools and services, we ensure that your business-critical SAP systems can be recovered quickly and effectively in the event of a disaster.
Ongoing Monitoring & Support
We provide ongoing monitoring, management, and support to ensure the continuous operation of your SAP workloads. Our SAP Migration team proactively monitors system performance, conducts regular health checks, and applies necessary updates and patches to keep your environment optimized and secure.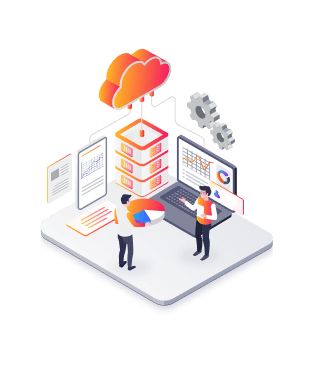 Day-to-day Management
We take care of day-to-day operations, including system administration, backup and restore, security, and performance tuning, allowing you to maximize the value of your SAP investment without the burden of managing the underlying infrastructure.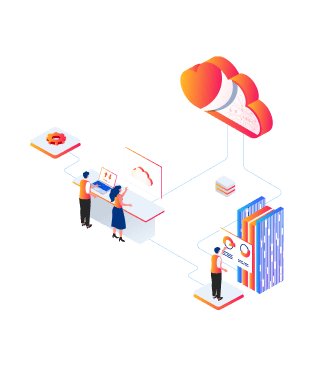 Scalable & Secure
We work collaboratively with you, serving as an extension of your IT team, to deliver reliable, scalable, and secure SAP on AWS solutions that meet your business objectives. Experience peace of mind with our SAP on AWS managed services, including high availability and disaster recovery setups for your mission[1]critical SAP production workloads.
Transform Your SAP Environment with Confidence
Contact us today to learn more about our offerings and discover how we can help you achieve operational excellence and ensure the continuity of your SAP environment on AWS